So I'm going to do something I've never done before: sell some of my manga.
Reason for sale:
Making room for new manga/need money for Japan trip
Condition:
I am a serious collector and have been for the last ten years: books are in excellent condition. Most have been read once, but I'd be impressed if you could tell me which ones they are.
Manga comes from smoke free house with only one cat (books are kept in bookshelves, so cat hair should not be an issue).
Shipping:
depends on what you buy, where you are, and how fast you want it.
Cost:
the cost of each set is listed next to the pictures for it, but please feel free to make me an offer. I will also consider manga trades if anyone would rather do that.
Selling:
Othello by Satomi Ikezawa - volumes 1-7 (complete)
Dragon Ball by Akira Toriyama - volumes 1-4
Hikaru no Go written by Yumi Hotta and illustrated by Takeshi Obata - volumes 1-3
Hot Gimmick by Miki Aihara - volumes 1-12 (complete)
I''s by Masakazu Katsura - volumes 1-15 (complete)
Othello by Satomi Ikezawa - volumes 1-7 (complete)
Cost: $30 (retails for $80)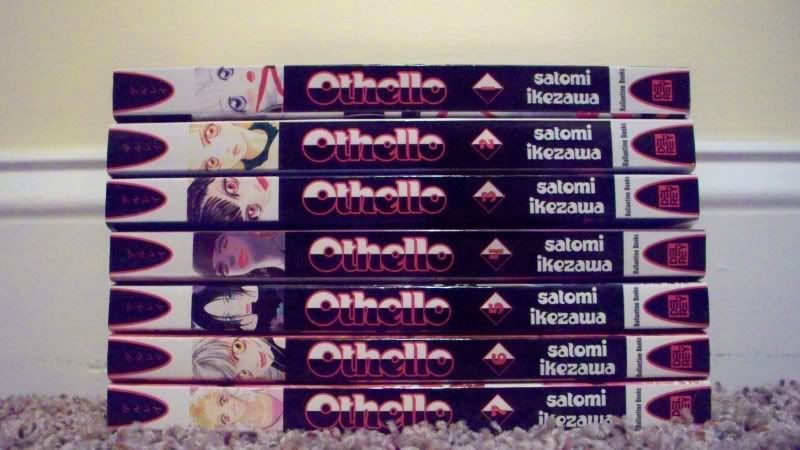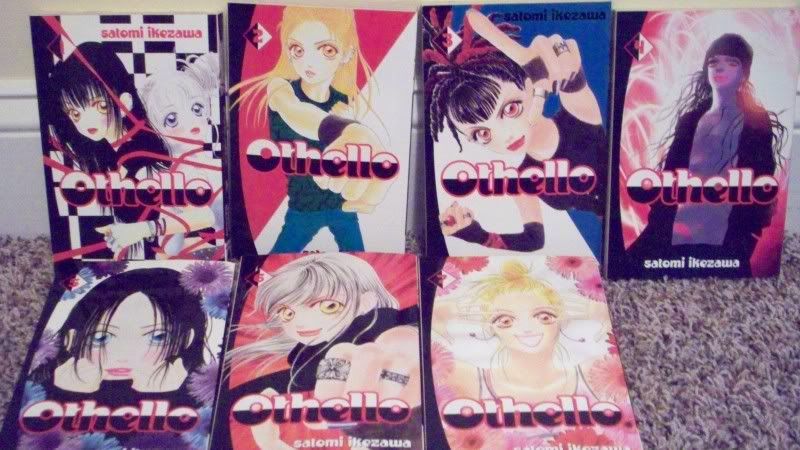 Dragon Ball by Akira Toriyama - volumes 1-4
Cost: $20 (retails for $35)
*volumes 2-4 are yellow at the very top of the book (as if you were holding it against your chest and looking down). I have no idea why, I bought them from Books-a-million like that. It is only the very tips of the top of each page, and is not noticeable during reading. Will take pictures upon request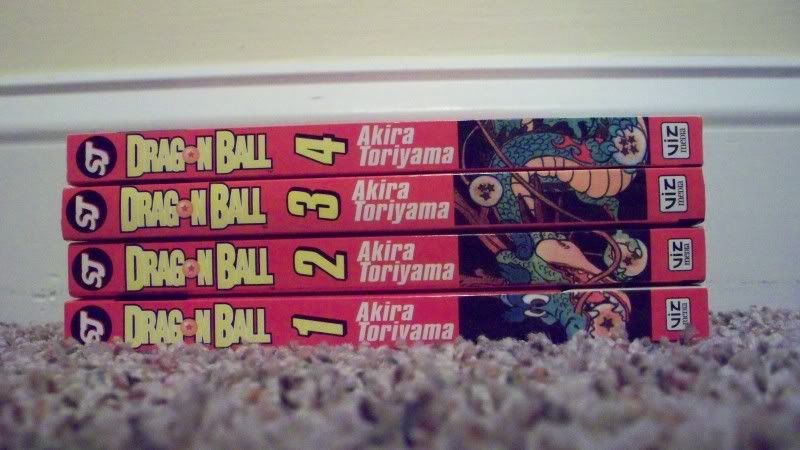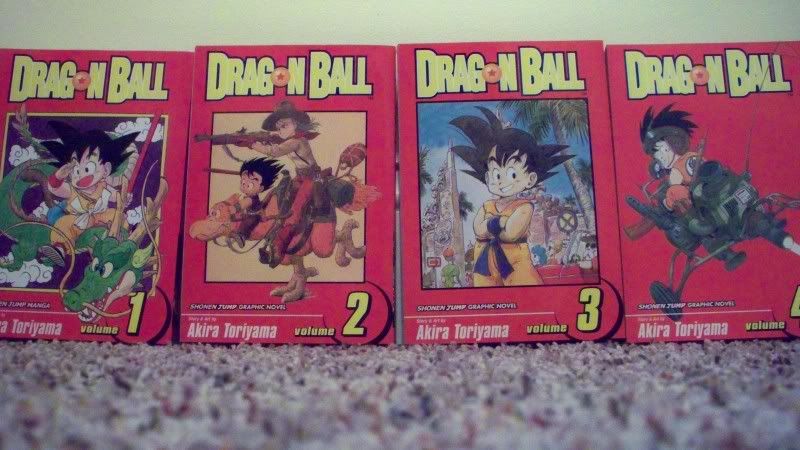 Hikaru no Go written by Yumi Hotta and illustrated by Takeshi Obata - volumes 1-3
Cost: $13 (retails for $27)
*same yellow issue as mentioned above in volume one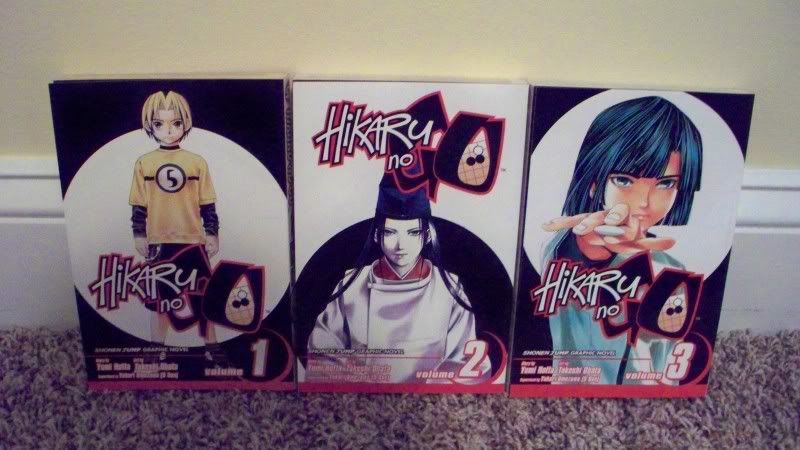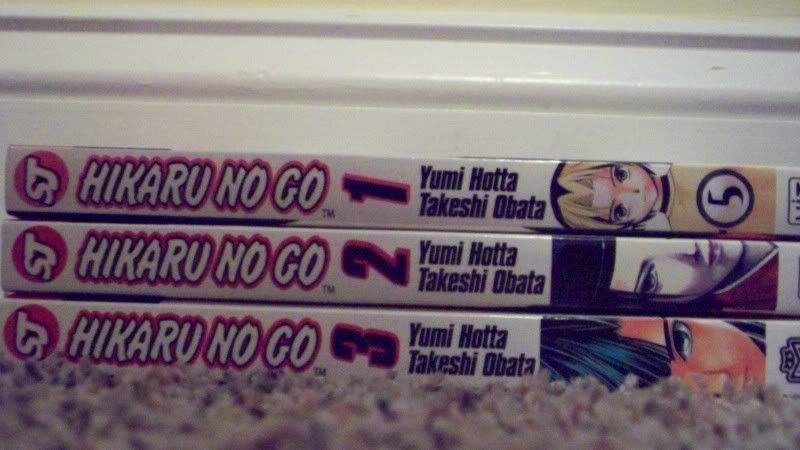 Hot Gimmick by Miki Aihara - volumes 1-12 (complete)
Cost: $75 (retail for $125)
I''s by Masakazu Katsura - volumes 1-15 (complete)
Cost: $75 (retails for $125)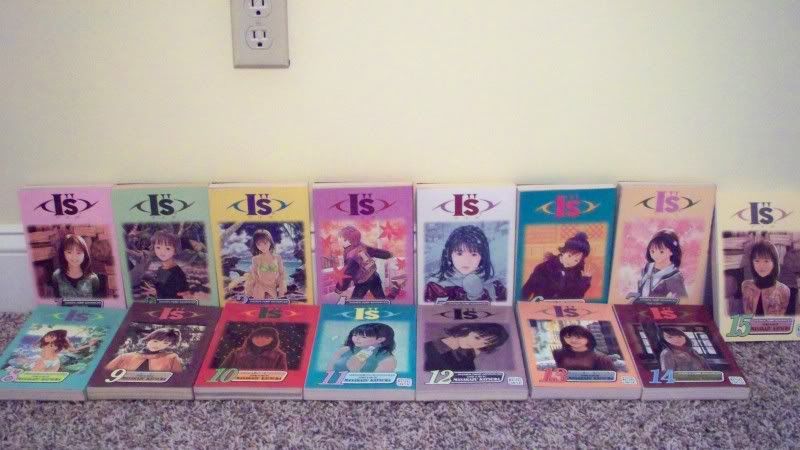 Even if you don't want to buy anything, I would really appreciate if everyone would PLEASE PIMP THIS ENTRY! Thanks :)